The Woodlands Indoor Air Quality System Installation & Repair
Call 281-704-3696 today for indoor air quality system installation and repair services in The Woodlands at affordable prices. Indoor air quality is an important factor in every home, so make sure yours is up to par. Click here to see our current online coupons and discounts.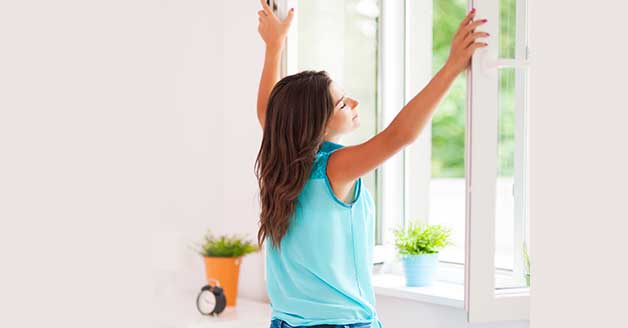 Poor indoor air quality can cause breathing problems that range from minor annoyances to major health complications. Things like allergies, asthma complications and other respiratory issues are made worse when the air everyone is breathing is full of contaminants. It's important to take control of your indoor air quality and find a reputable HVAC company to provide the solutions you need.
Want to know why so many of your neighbors in The Woodlands, TX prefer our air quality services? Click here to find out!
How Your Air Ducts Affect Indoor Air Quality
The air ducts that deliver warm or cool air throughout your home play a huge role in the quality of your indoor air. Some estimates say the average family has the capacity to generate up to 40 lbs. of dust in one year, and even though it all won't end up inside the air ducts, there can still be a heavy coating. When there is dust and dirt coating the inside of your ducts, it will get disturbed and blown into your home each time you turn on the furnace or AC.
Some other things that can end up in your air ducts include mold and insects. If you are moving into a new house, or if it's been some time since you have had your ducts cleaned, call us today to book an appointment for professional cleaning. Clean ducts reduce allergens and make for clear breathing for everyone in the house.
Professional Air Quality Solutions Are a Must
You may be able to improve your indoor air quality with a DIY solution from your local home improvement store, but ultimately it will be a temporary fix. Either it won't last for long, it will involve chemicals and similarly dangerous substances, or it will only help one small area of the house. For whole-home air quality solutions, call a professional service provider that has experience and expertise dealing with air quality issues. Professional technicians have access to the right equipment, they understand the local bylaws and they can troubleshoot minor issues before they become major ones.
There is no debate when it comes to the importance of indoor air quality. You and your family need the cleanest air possible to breathe, so call Affordable American Air Conditioning & Heating at 281-704-3696 if you want your air tested in The Woodlands, TX or surrounding areas.