Spring Heating Repair, Installation & Replacement
If your furnace has been causing problems, call 281-704-3696 today for effective heating repair, installation and replacement services you can trust in Spring, TX. Don't forget to check out our online deals and discounts. Click here to visit our coupons page.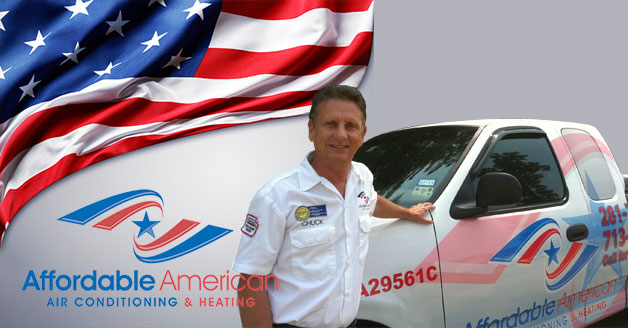 Having to go without heat on a cool winter night is quite uncomfortable, and if you aren't connected with a suitable heating expert, there's no telling when you'll have it restored. Find a good service provider early on so you can rest easy knowing help is a phone call away if you need it.
Click here to find out what your neighbors in Spring, TX are saying about our heating services.
Why Heat Pumps Are an Eco-Friendly Choice
When you have a heat pump system installed in your home, you will be making an eco-friendly choice compared to a regular forced air heating system. With a typical furnace, heat is created or generated via combustion; however, with a heat pump, heat is only moved or transferred. The heat that is already in the air or the ground is used to heat your home, keeping you on the right side of the environment.
Why a Clogged Furnace Filter Reduces Air Quality
When your furnace filter is clean, the air from your furnace is able to flow through freely and into your air ducts to be distributed through the house. When the pleats in your filter become clogged with dirt, the furnace blower and motor have to work harder to achieve the same results. Some of the dirt that is stuck in the filter will then end up in the ducts and in your house.
DIY Furnace Installation May Cost More
Even though you'll be saving on the installation fee if you install your own furnace, it almost always ends up costing more in the end because something will be wrong with the work you've done. Either it will run less efficiently, causing higher bills, or it will need frequent repairs, costing even more money. It makes the most sense to bite the bullet and leave the installation to a licensed pro.
Extra Heating Services in Spring, TX:
• Furnace Repair and Maintenance
• Heat Pump Services
• Heater Installation and Replacement
The most important step to take when you notice a problem with your heating system is to call for professional help. When you call Affordable American Air Conditioning & Heating at 281-704-3696, we will send one of our technicians to your Spring, TX home to get to the bottom of the issue and get your furnace running again.