The Woodlands Attic Insulation Services
Are you looking for attic insulation services in The Woodlands that will help you achieve ultimate results? Call 281-704-3696 today for dependable service and great prices. Effective attic insulation will help you save money year-round, so give us a call today. Don't forget to check out our current online specials and coupons here for more savings.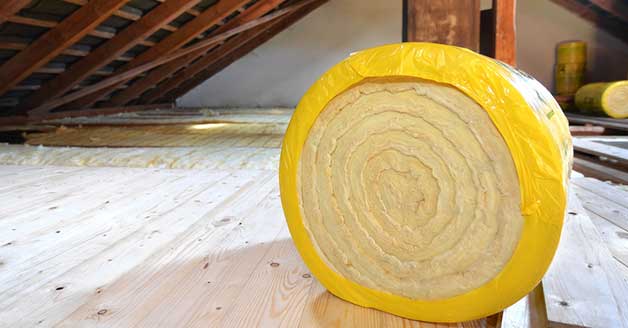 The attic above your house plays a much bigger role than simply storing keepsakes or providing a home for rodents. It is one of the main areas of energy loss, especially if you don't have adequate insulation in place. Once your cooling or heating system is turned off, that indoor temperature you've achieved will begin the process of matching the outdoor temperature. When you have proper insulation in your attic, this process slows down and your system won't have to work nearly as hard.
Check out our reviews page to see what your neighbors in The Woodlands, TX have been saying about our attic insulation services. Click here to read their reviews!
Signs of Poor Insulation
Insulation is important in several areas of your home, including the attic. When your home isn't insulated correctly, you may notice signs telling you it's time for an update. When the weather is cooler, you may notice cool floors, higher heating bills, walls that are cool to the touch, uneven heating in the house or mold growth. In the hotter months, insufficient insulation may lead to mold growth, high cooling costs and uncomfortably warm air inside the house even with the AC on. If you see any of these signs, book an appointment to have your insulation checked.
The Need for Effective Attic Insulation
When your service provider blows loose fill insulation into your attic, you will be able to enjoy more reliable indoor comfort. Professionally installed attic insulation provides a solid barrier and will help keep the indoor temperature exactly where you want it.
Potential Tax Savings
In some cases, you can qualify for a tax credit when you add attic insulation to your home. You may be able to save up to 30% or a dollar amount of $1,500 off the cost of your insulation installation as a tax credit. The cost of installation is offset by such a tax credit, and you'll be helping the structure of your home and your HVAC system in the process.
Affordable American Air Conditioning & Heating provides comprehensive attic insulation solutions at affordable prices. Call 281-704-3696 for service in The Woodlands, TX and surrounding areas so we can set up an appointment and provide you with the expert service you need.