Montgomery Heating Repair, Installation & Replacement
Keep your heating system running smoothly with fast, dependable Montgomery heating repair, installation and replacement services. Call 281-704-3696 today. You can have instant access to our range of online coupons when you click here now.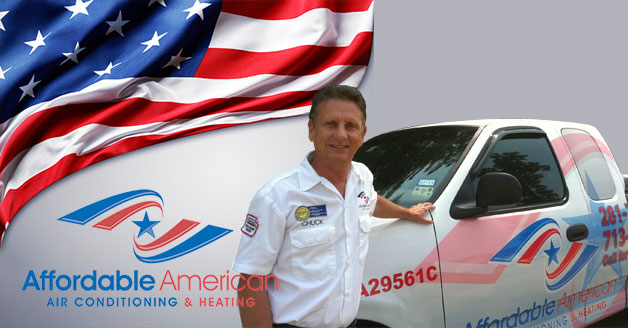 Not too many people are going to feel sorry for a Texan with a broken furnace, but residents know how cool it can get in the winter months, and how much a functioning furnace is needed. If your furnace stops working on a winter night and the temperature dips close to the freezing mark, you need to have a reliable service provider to help restore your heat. Take some time to find a reputable heating specialist with the qualities you find important, so you can just pick up the phone and call if your furnace breaks down.
Discover our online reviews page and find out what your neighbors in Montgomery, TX are saying about our services – click here.
Do Heat Pumps Save Money?
Since a heat pump can be used for both heating and cooling, and it moves heat from one place to the next but doesn't generate it, you can usually save money when they are in use. A heat pump is more efficient than standard forced air furnaces and are also considered to be more eco-friendly.
The Importance of Furnace Filter Replacement
There's a reason you're supposed to change your furnace filter every three months. When the filter is dirty and clogged up, the warm air isn't able to flow through as easily, and your furnace has to work harder than it is able to. This increased output means higher bills and the dirt and debris that are clogging the filter may end up in your ducts and your living space. These unpleasant effects can be avoided by changing your filter on schedule.
Expert Furnace Installation Lasts Longer
Having your furnace replaced is expensive, so it stands to reason that you'll want it to last as long as possible. Some homeowners try to avoid the initial expense by installing it themselves, but they usually miss the mark and it ends up lasting for less time than a furnace installed by a professional. An amateur job may also require frequent repairs and be far less efficient than a professional furnace installation.
Additional Heating Services in Montgomery, TX:
• Furnace Repair and Maintenance
• Heat Pump Services
• Heater Installation and Replacement
It's easy to understand why you wouldn't want to live without your furnace on a cool winter night in Montgomery, TX, but you have to take action to get the process started. Call Affordable American Air Conditioning & Heating at 281-704-3696 today and we will send an expert to evaluate the situation and give you the answers you need.