The Woodlands Attic Tent Services
Are you tired of losing energy through the attic? Call us today at 281-704-3696 for attic tent services in The Woodlands that will keep more money in your pocket. Just relay your concerns and we will send an expert technician to your home to assess the situation and provide a comprehensive solution. Find money-saving specials and coupons when you click here.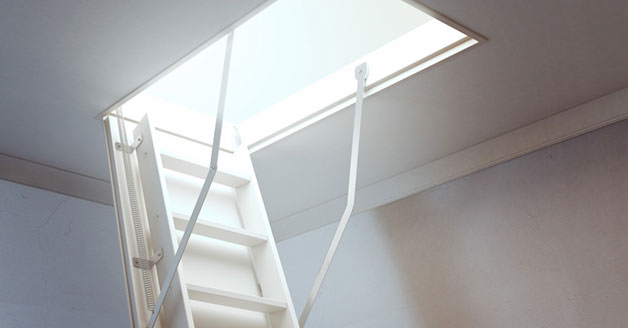 With energy efficiency such an important aspect of home heating and cooling, it seems foolish to allow energy to escape from your house. However, this is what many homeowners do, consciously or unconsciously, especially when the energy is escaping from the attic. Even if you have adequate insulation and venting, the door that leads to the attic can be causing energy loss, but a good attic tent provides a quick solution.
Find out what your neighbors in The Woodlands, TX think of our services by clicking here to read our latest customer reviews.
What is an Attic Tent?
An attic tent is a fixture that provides an extra layer of protection between your attic and the rest of your house. They are designed to seal off the airflow at the door of the attic, so you don't lose cool air in the summer, warm air in the winter, or get excess humidity at any time. Basically, the attic tent is placed over the opening in the attic, and a zipper enables access to the homeowner.
The Trouble With Extra Insulation
Many homeowners like to add extra insulation around the opening of the attic to try to seal off that area, but you won't get an airtight barrier using this method. If the barrier isn't airtight, you won't be able to achieve your energy loss or reduction goals, and you may end up with dust or fiberglass particles inside the house each time the attic door is opened.
Attic Tent Benefits
Attic tents are specially designed to fit over the opening of your attic, and they come in different sizes to accommodate different-sized openings. They are a practical solution and are quite cost-effective when compared to various alternatives.
A properly placed attic tent will save money on your heating and cooling costs and possibly improve the air quality inside your home, especially if you use the attic door regularly. It doesn't make sense to improve the ventilation in your attic and insulate your attic, only to lose energy through the opening. Luckily, attic fans solve this problem.
If you want to put the finishing touch on your attic efficiency process, call Affordable American Air Conditioning & Heating at 281-704-3696 for a high quality attic tent installation. We will schedule an appointment for a technician to visit your home in The Woodlands, TX area, and provide the ideal attic tent for your space.