Spring AC Repair, Installation & Replacement
Have you been looking for reliable AC repair, installation and replacement services in Spring, TX? Call 281-704-3696 today to stay comfortable and beat the heat. You can save on some of our services with valuable deals and coupons – click here to access instant savings.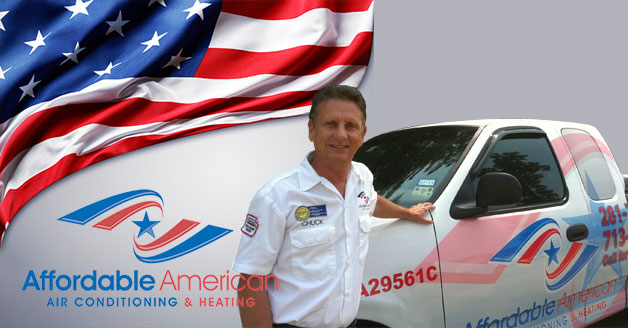 During the heat of a Texas summer, your air conditioning system is working harder than ever. Breakdowns and performance issues are common, and finding a quality service provider to make things right becomes a high priority. When you have access to a Spring, TX cooling expert that you know will keep your home comfortable, it provides incredible peace of mind.
Are you curious to know what your neighbors are saying about our AC services? Click here to find out!
Proper AC Filter Replacement
When you run your AC using a dirty filter, you are causing the system to work harder; in turn, you risk having some of that dust and debris enter your air ducts and disturbing your indoor air quality.
It's a good idea to change your AC filter at least every three months, depending on the amount of airborne contaminants in your home and how much you use the system. Some homes may need it replaced more frequently and some will need it replaced less frequently. If you have pets or smokers in the house, you may need it changed more often than three months. A quick peek at the two-month mark will give you an idea of what you should do.
Choose Professional AC Installation
When you want a new air conditioning system installed in your home, it's important to trust the job to experienced and licensed professionals. With a licensed expert by your side, you can feel confident that your system will be installed correctly, according to the manufacturer's instructions, and following local building codes. When you have your AC system installed by a trusted service provider, you can enjoy reliable cooling performance for years to come.
Enjoy Significant Benefits With Ductless AC
The main reasons that more and more homeowners are moving to ductless mini split AC systems include control, savings and health. With a ductless system, you can cool individual rooms and you won't have dust and allergens being blown around through the air ducts.
Extra Cooling Services in Spring, TX:
• Ductless Mini Split AC Systems
• Evaporator Coil Services
• AC Repair and Maintenance
• AC Installation and Replacement
• Air Handler Services
Don't let a faulty AC system ruin your day. Call Affordable American Air Conditioning & Heating at 281-704-3696 for expert cooling services in Spring, TX. We will send one of our licensed technicians to your home to provide you with a practical solution.